Bookbinders & Bookmakers
Since 1974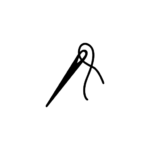 Smythe Sewing
Signature Folding
Nesting & Gathering
Casing in
Hardcover Binding
Ribbons & Repairs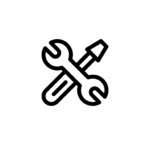 Bible Repair
Book Restoration
Book Preservation
Over 150 years of experience in the art of print finishing, bookbinding and restoration.
John Van Huizen, the original owner, started his bookbinding career in Holland. After a few years in the trade he made a decision to emigrate to Canada. Once John settled in his new homeland he opened up his bookbinding business in 1974 operating in his garage and basement. Since then, Van Huizen Bookbinding Ltd. has grown to become Niagara Region's best trade bindery. John has now sold the business, but still works with the company restoring antique or damaged books. For more information go to the custom restoration section.
In 1997 Van Huizen Bookbinding & Finishing Ltd., was bought by Tony Crowle and Claire Wilkinson. Tony completed a five-year apprenticeship in Hand Bookbinding, restoration, and Print Finishing at Plymouth College of Art and Design, England and has now over Thirty five years of knowledge and experience in print finishing, cutting, folding, perfect binding, three knife trimming and saddle stitching. Van Huizen Bookbinding & Finishing Ltd., offers combined over 150 years of experience in the art of print finishing, bookbinding and restoration.
Together, Tony and Claire have been able to keep their successful business moving forward with the high demands of technology in the binding industry.
At Van Huizen Bookbinding we are more than capable of handling your short-run binding needs. Our varied array of equipment and the people who operate it can turn your job around quickly and efficiently. Whether it be three-knife trimming, multi-clamp perfect binding or large-size folding, we can do the job. We are not afraid to add new equipment when the need arises, so don't be surprised if we have updated the equipment list below when you call.
Production Finishing Equipment
Heidleberg PUR & EVA 3 clamp Perfect Binder
2 Sulby Single-clamp Binders (one for over size books)
2 Morgana Digi Creaser
MBO B28 Folder with 2 Rollaways (max. 28″x44″ sheet)
Schnieder senator 45″ Guillotine
Polar 72CE Programmable Guillotine
Challenge 30″ Guillotine
Stahl VBF Rapid 3-knife Trimmer
Sickinger heavy duty Punch offering 3:1 & 2:1 Wiro 4:1 plastic koil
Sickinger Twin loop auto wiro closing machine
Wiro Power Punch and Closing Machines
Plastic Koil Punch and Inserters
2 Bostitch No. 7 Stitchers
3 Challenge Paper Drills
Bracket stripper tape binding machine
Case Binding Equipment
18″ Smythe Sewing Machine
Oversewing Machine
2 Roundcornering Machines
45″ Board Cutter
3 Quickprint Foil Stampers
3 Kensol Foil Stampers (1.5 ton, 3 ton and 10 ton stamping presure)
Prakma Single-wing Casing-in Machine
2 Pracoll Double fan Cold Gluing machines
Starbacker Rounding and Backing Machine
5 Pot Devin Glue Machines
Also, an assortment of handbinding machinery
Let's Get Started
---
Just fill out the form below and a team member will reach out with a prompt estimate with options that will optimize your project.